Are you wondering that even after spending so many hours in the gym and having plenty of sound sleep you are still not able to achieve the desired muscle! Then the reason behind this may be that you are not including the required dietary nutrition in your daily diet. A nutritional diet also plays a vital role in the journey of attaining a body with good health and shape. One such nutritional choice can be your peanut butter. Yes, infusing peanut butter in your daily routine may be a good choice as it has protein and healthy fats which can suffice you with high nutritional content. The benefits of peanut butter don't stop here as it also nourishes your body with minerals and vitamins and can retain a few hundred calories and a dozen grams of protein in just a few seconds.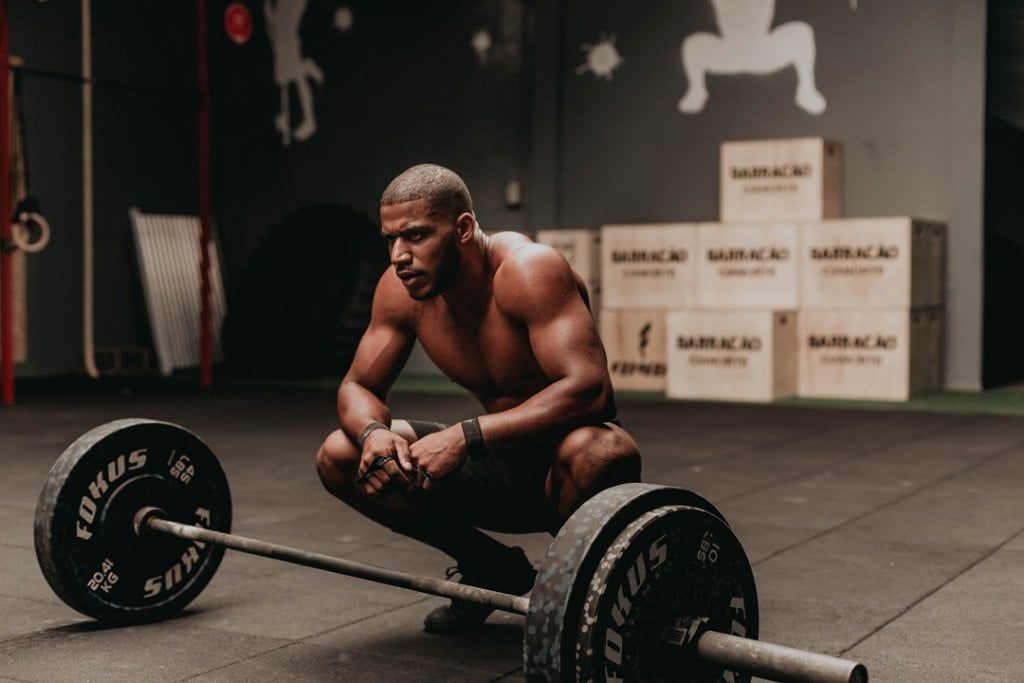 Depending on how you consume this peanut butter, not only you can gain muscles, but also you can shed your extra pounds thus this magical food can help you with bodybuilding. It also helps in maintaining your heart healthy and improving your blood sugar level. Along with being nutritional, peanut butter also tastes yummy so grab it whenever you love to meet your sweet cravings. You can either spread it over freshly toasted bread or combined with jelly prepare a mouth watery sandwich.
Peanut butter is such a simple food that is easily available in the market as well as you can also learn how to prepare it at your home later in this article. For buying it from the market, have a look at our article Best Peanut Butter in India. Stick to the end of this article to know some of the amazing and mind-blowing benefits and side effects of this nut butter.
Health benefits of peanut butter:
Peanut butter is a good nutritional supplement and everyone should know and render the benefits of having peanut butter while enjoying its delicious taste. Let's have a glance at some of its great benefits: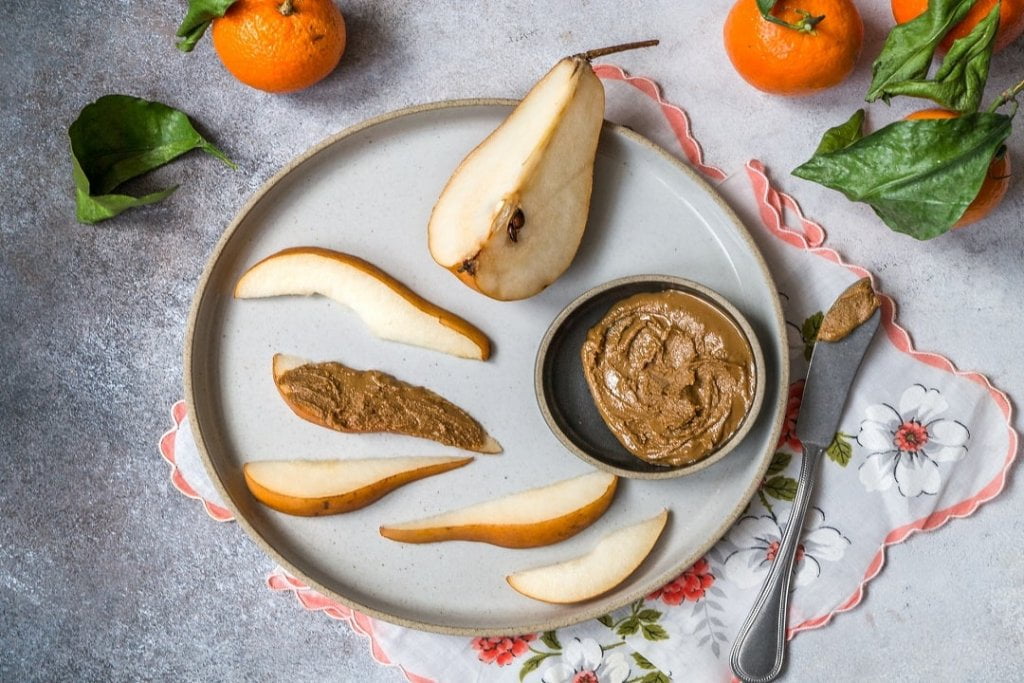 • Aids in muscle gain and bodybuilding:
Peanut butter contains a big amount of protein. Those who go to the gym or do bodybuilding can use it as their protein supplement. It can help you in gaining weight in case you do bodybuilding. Everyday intake of peanut butter will help your body to get the right amount of protein your body needs that other foods cannot give.
• Helps in losing weight:
Peanut butter is rich in protein, healthy fats, and fiber content. Thus, besides gaining muscles, it can also help you in losing weight by controlling hunger. It totally depends on how you take it. This will keep you full for a longer duration and so you don't feel hungry every now and then. It assists you in staying away from obesity.
• Keeps your tummy full for longer:
Peanut butter will improve your satiety thus gives you the feeling of fullness for longer duration as along with protein it is also a good source of essential fiber and fatty acid. This prevents you from eating binge and unhealthy foodstuffs.
• Good for heart:
Peanut butter contains a good amount of fat along with protein. But the amount of saturated fat is very little in front of the amount of unsaturated fat. Peanut butter contains 80% of unsaturated fat that is good for your heart and 20 % of saturated fat. This much of saturated fat is okay for health as it increases both the amount of harmful LDL and protective HDL. Saturated fat increases the amount of harmful LDL cholesterol that causes blockage in arteries but 80% of fat, i.e. the unsaturated fat helps to decrease the amount of LDL cholesterol. So it reduces the risk of a heart attack. So, daily consumption of the right amount (2-3 spoons) of peanut butter is good for the heart. It keeps heart problems away.
• Reduces the risk of diabetes:
Several studies show that the people who consume peanuts or peanut butter are less prone to the risk of type 2 diabetes as compared to the ones who don't consume them. This reason behind this fact may that peanut butter has unsaturated fat which contributes to improving insulin sensitivity. Another important nutrient in nuts is magnesium, which is also one of the important nutrients required by diabetic people as its level may lower down due to high blood sugar in the body.
• Good source of potassium:
Peanut butter contains the right amount of potassium in it to keep you healthy. Potassium helps in full filling the needs of minerals. Along with being effective in controlling blood pressure, it may also help in reducing blood pressure, reducing the chances of stroke. It helps in fluid balancing, controls muscle concentration, and prevents stone formation in the kidney.
• Filled with healthy nutrients:
Peanut butter is filled with different kinds of nutrients. It contains good fats (polyunsaturated fat and monounsaturated fat), Sodium, potassium, natural sugar, Vitamins, Calcium, magnesium. Nutrients present in peanut butter boosts heart health and blood sugar level. Peanut butter is high in protein, fat and other nutrients so 2 – 3 spoon of peanut butter every day can make a person healthy.
• Boosts energy level:
This nut butter helps in bolstering the energy level of your body. As they are a rich source of healthy fats and protein which means that they are high in calories, thus liberates lots of energy in your body.
• Protects from the risk of Gallstones:
Peanuts are capable to reduce the amount of harmful LDL cholesterol and increase the amount of 'good' HDL cholesterol. Eating peanut butter can aid in reducing the risk of developing gallstones as gallstones are cholesterol stones and are connected as a high level of 'bad' LDL cholesterol.
• Decreases the risk of breast diseases:
It has been found that consuming peanut butter, especially from a young age, may result in a reduced risk of benign breast disease (BBD), which increases the danger of breast cancer. Studies show that people who had a family history of breast cancer also had a quite lower risk of breast cancer if they ate peanut butter and other types of pulses such as beans and soy including vegetable fats and other nuts.
• Regulates proper blood circulation:
Presence of iron, potassium, and magnesium in the peanut butter helps in regulating proper blood circulation in your body.
• Reduces the risk of cancer:
Presence of vitamin E in your diet helps in fighting against the stomach, colon, lung, liver, and other cancers. And beside healthy fats and protein, peanut butter is also high in vitamin E thus helping you in preventing cancer. Peanut and peanut butter are also a great source of phytosterol which has the property of fighting against cancer, mainly colon, prostate, and breast cancer.
• Makes bones and muscles stronger:
Magnesium, iron, and calcium are good for making bones and muscles strong. And these nutrients are found sufficiently in peanut butter, thus opting peanut butter is a good choice to build strong bones.
• Has antioxidant properties:
Other than basic vitamins and minerals peanut butter also has antioxidant properties as it contains folate, niacin, pantothenic acid, pyridoxine, riboflavin and thiamin. One another antioxidant, resveratrol, is polyphenolic antioxidants which lowers the risk of heart disease and chronic disease.
• Increases the immunity of the body:
Vitamin B6, zinc, and beta-sitosterol contribute in improving the immunity of the body. So if you want to have a stronger immune system then it is good to consume peanut butter as Vitamin B6, zinc, and beta-sitosterol are present making your body more immune.
• Fight against toxins:
Mono and polyunsaturated fats of peanut butter help in absorbing fat-soluble vitamins like vitamin E. This vitamin E helps in protecting against toxins such as air pollution and also relieves premenstrual syndrome. It also resists eyes disorders such as cataracts and neurological diseases such as Alzheimer's disease and diabetes.
• Improves skin health:
With the help of antioxidant vitamin E, this Vitamin E enriched spread helps in protecting your skin from the UV radiations which can cause damage due to free radicals of UV exposure. Also, monounsaturated fats of peanut butter keep your skin naturally radiant and supple.
• Helps in taking a better sleep:
Now enjoy your sound sleep and its benefits by adding peanut butter as a perfect night time snack. Peanut butter contains amino acid tryptophan, the predecessor to the sleep hormones serotonin and melatonin, which helps in grabbing a good sleep.
• Makes you calmer and happier:
Having a tablespoon of peanut butter makes you enjoy it's a good taste as well as it increases the production of serotonin, a neurotransmitter that makes you calmer leading to feeling better instantly.
• Good for digestive system:
As peanut butter are rich in fibrethusin the list of benefits of peanut butter one more benefit is added i.e. 2 tablespoon of it helps in keeping a healthy digestive system.
• Prevents from Alzheimer's disease and other neurodegenerative diseases:
It is good to start taking peanut butter as its consumption enriches our body with niacin i.e. Vitamin B3 which helps in reducing the danger of developing Alzheimer's disease or other memory impairment conditions. The content of niacin in peanut butter helps in the improvement of the brain's cell damage. Peanut butter also contains p-coumaric acid, having antioxidative properties, helps in reducing the oxidative stress to the brain.
• Makes you live longer:
Makes you live longer: Due to the presence of so many vitamins and minerals, the benefits of consuming peanut butter lead to stronger muscles bones and nerves. It can reduce the risk of cardiovascular and mental disease thus certainly let you live longer.
Selecting the best peanut butter
Peanut butter is considered as a comparatively unprocessed food so look for the peanut butter product which contains just peanuts and few or no other ingredients. Avoid ingredients like added sugar, salt and added oils while purchasing it from outside. You can refer our Best Peanut Butter in India post to choose and buy the ideal peanut butter for yourself.
Commercial peanut butter may contain ingredients which are not healthy for your body so it may become difficult for you to choose the best from the available. Thus you can also prepare homemade peanut butter. Preparing a peanut butter at home is very simple and easy, yet healthy for you. Let's have a look at how to cook peanut butter at home.
How to cook peanut butter at home?
Along with the purity assurance, preparing peanut butter at home also gives control to the amount of salt or honey you want to add.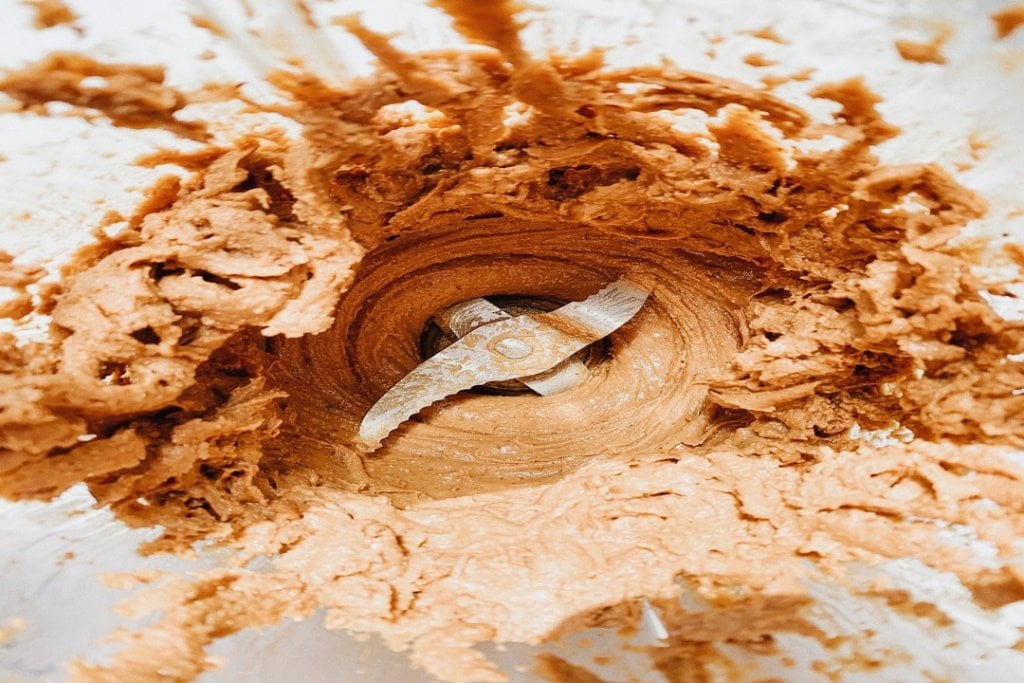 Ingredients:
2 cups of peanuts
1 and half teaspoon peanut oil or vegetable oil (optional)
1/2 teaspoon sugar (optional)
1 &1/2 honey or brown sugar (optional)
Pinch of salt (optional)
Equipment required:
Food processor or blender
Container with lid
Spatula
Baking sheet
Process:
1# Roasting of peanuts (optional step):
If you like the additional crispy and crunchy flavor of peanuts then you can roast peanuts before processing them otherwise you can escape this step. You can also buy pre-toasted peanuts. Roasting of peanuts makes them more aromatic and easier to process. To roast peanuts put the peanuts in a bowl and lightly toss it with either peanut or vegetable oil. Now keep it in a 350°F (176°C)preheated oven. Bake it for 10 minutes until peanuts become golden brown and shiny with oil.
2# Pulse the peanut until ground:
Put the warm peanuts into a food processor or blender. If you have toasted nuts then process the warm peanuts. Pulse them until they are chopped.
3# Process peanuts into several steps of 1 minute:
Process the peanut mixture into many steps of 1 minute until they start looking creamy, the texture you want for your peanut butter. Scrape the peanut from the side of the food processor container into the bottom while processing the peanuts.
Note: The peanut butter prepared at home will not be as creamy as peanut butter bought from outside. But this does not reduce its benefits as this peanut butter are more natural and delicious than the later ones.
4# Scrape out the peanut butter from the food processor container:
Take out all the peanut butter from the food processor container when it is done.
5# Add salt and sugar if needed:
Taste your peanut butter and check whether it requires a little more salt or sugar or both. If it has the same flavor which you like then you doesn't require adding any further.
6# Add brown sugar, molasses or honey, if you like a sweeter taste:
You can also replace sugar with brown sugar, molasses, or honey if you want. You can either blend them with the peanuts in the blender if your blender can process honey, or you can mix these ingredients manually by stirring them until they are properly incorporated with your peanut butter.
7# Store peanut butter in an airtight jar:
Store your homemade peanut butter in an airtight jar and keep it in the refrigerator for 1-2 days so that it attains its yummy peanut butter paste. The shelf life of this homemade peanut butter is shorter than the commercial ones. You can keep them into the refrigerator for up to a few weeks.
7 amazing simple yet delicious recipes: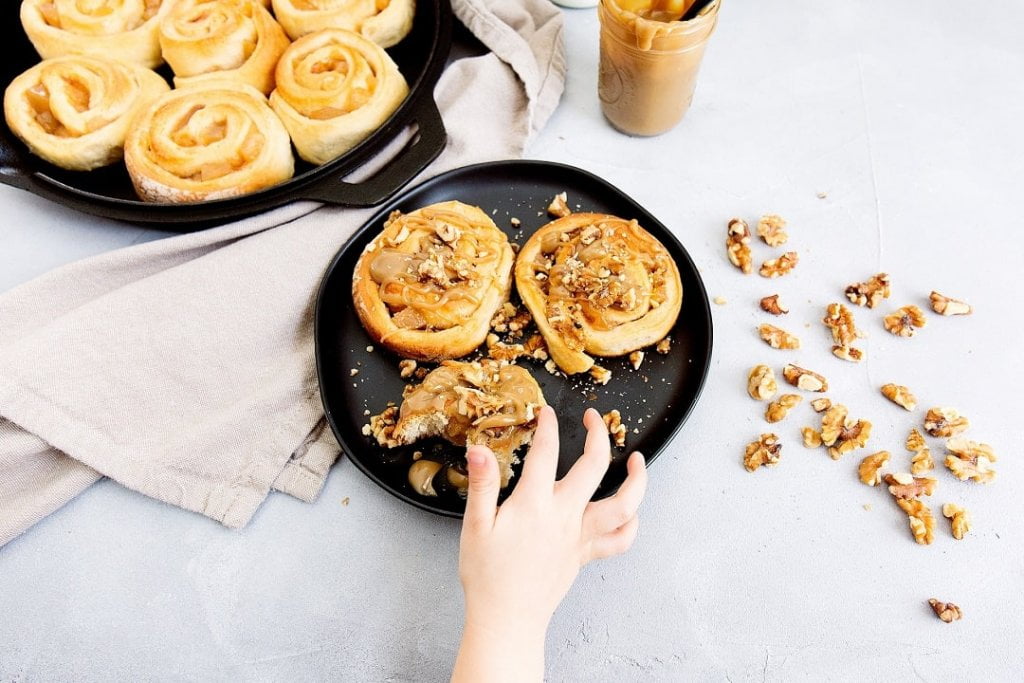 In order to receive the benefits of peanut butter, there are numerous recipes that can be blended with crunchy or creamy peanut butter, giving you a mouth-watery delicious dish. Some of them are as follows:
Peanut butter and jelly sandwich recipe is one of the classic and original sandwich recipe using peanut butter and low sugar jelly, whole grain bread, and fruit. Along with being nutritional, it is also very delicious to taste
Bake an eggless chocolate peanut butter cake combining the nutty flavor of peanut butter with the crunchy texture of chocolate chips. The other ingredients you will need butter, castor sugar, all-purpose flour, and icing sugar to dust and baking powder.
A delicious glass of protein-packed smoothie can be prepared by blending 2 cups of milk, 2 bananas in the form of small chunks, 1/2 cup of peanut butter, 1 tablespoon honey for 30 seconds. You can also add 2 cups of ice cube to get a chilling taste.
Have a simple and nutritional snack by dipping apple and pear slices into peanut butter.
Blend peanut butter with yogurts or warm oatmeal or ice cream and stir it well to enhance its flavor.
Time to mix low-fat peanut butter dressings in your salad making it more flavored and rich with nutrients. Using electric mixer or whisk, blend them to make it smooth.
Add some peanut butter in stir fry sauces to give the most satisfying nutrients and flavor.
Side Effects and Risk
Every coin has two faces. Likewise, on one hand, peanut butter contains healthy and delicious nutrients, but it's also doesn't suit all people. Everyone's body has some unique capacity to function. Each person's size, stamina, immunity, and health requirements vary. Everyone's body requires different nutrients to function. Peanut butter has both good and bad side effects. Following are some risks that you face after consuming peanut butter: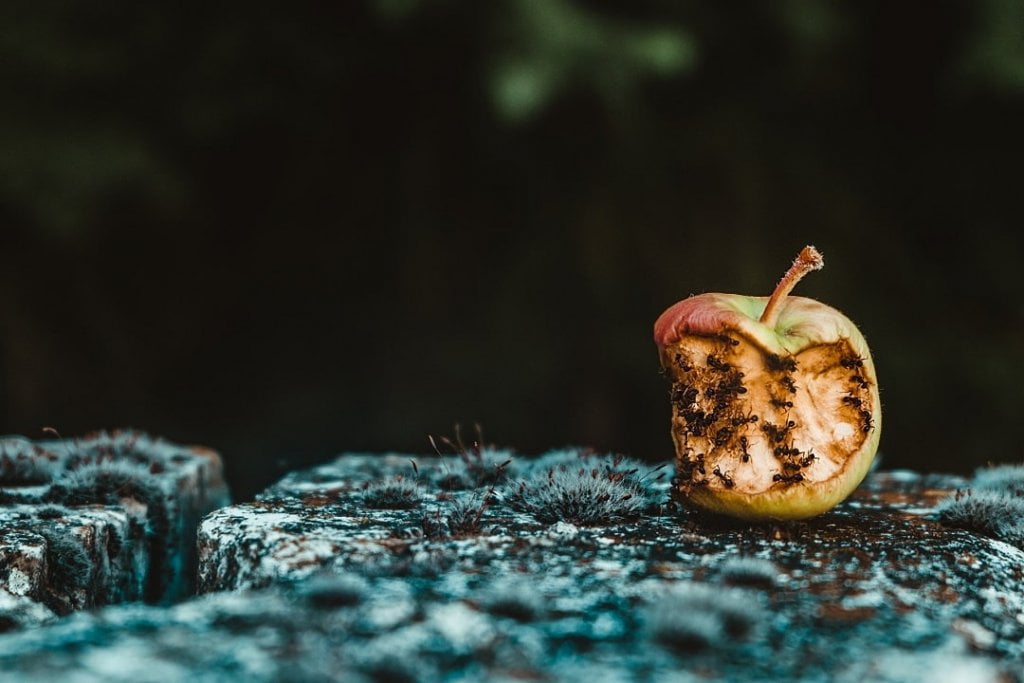 Peanut butter helps you in building muscles but on the other hand, more consumption of peanut butter ends up in making you fat. It could make you gain weight faster. So, you must carefully measure the amount of peanut butter before eating.
Another side effect of peanut butter is it causes stomach bloating to some people. It is not easy to digest for every people which results in the build-up of gas in the stomach and intestines.
Commercial peanut butter contains added sugar for enhancing its taste, which increases the chances of diabetes, high blood pressure, and heart disease.
Some nut butter also contains trans-fat/ hydrogenated oils, which is responsible for hormonal imbalances, unbalanced cholesterol level, and stroke.
It is also a source of aflatoxins which can cause harm in the long run so peanut butter should not be considered as a dominant food source in your diet. Just have two spoons of it per day or as per the prescription given to you and enjoy its maximum benefits.
The risk of peanut allergies is also associated with peanut butter. Along with the symptoms including vomiting, diarrhoea, abdominal pain, angioedema, anaphylaxis, and asthma. The anaphylactic shock may prove fatal if left untreated.
Conclusion
When consumed in moderate quantity, the benefits of peanut butter which it renders to your health can amaze you. It is fairly rich in nutrients and protein and loaded with fibre vitamins and minerals. Do remember to look at its ingredient while purchasing it from outside.
Please comment on us in the below comment section if you have any concerns regarding peanut butter. And also share with us how you like to have this protein-rich nut butter.