Start of the day with a cup of simple yet soothing tea now becomes a culture in India and effective green tea adds its benefits to be healthy. If you also feel lazy all day long or have put on weight then you can also opt this fitness-oriented option to keep yourself fit and healthy.
One of the greatest myths about green tea is that it is only drunk to shed weight. So some people assume that it is only compatible with people who want to lose their pounds. But this is not the fact, if you want to energize yourself, want to remain fit and active all day, then also you can add this miraculous drink in your daily routine.
Other than just losing extra weight it also offers plenty of other benefits such as it can keep your heart away from various heart diseases, lower your blood sugar level, reduces the risk of cancer. We have researched and segregated the best Green tea of India so that it will be helpful for you to choose the best one without getting confused among so many Green teas available in the market.
THINGS TO CONSIDER BEFORE BUYING GREEN TEA
Green Tea is the most popular healthy beverage in India and the world. It is simply leaves of camellia Sinensis plant which has various health benefits. Leaves are steamed or boiled in such a way that their chlorophyll remains in the leaves which are responsible for their green color and flavor. Green Tea contains EGCG (epigallocatechin-3-gallate) which is a natural antioxidant that helps to prevent cell damage, fights against various diseases, and provides help in burning fat, boosting immunity, cures bad breath and tooth decay. Green Tea contains healthy bioactive compounds that fight against heart problems and cancers.
It also reduces high blood pressure, protects the lungs, and lower stress with boosting brainpower. It efficiently works in reducing weights as it contains EGCG which is responsible for reducing appetite and fatigue. Green Tea enables you to exercise longer and enhances your metabolism. It has a detoxing agent which detoxes your body and maintains cholesterol level. Green tea is the most widely consumed health drink because of its various health benefits. But because of its variant varieties and brands, it is important to select the best one for you. So, below are some important things to be considered before buying green tea:
• Colour and aroma:
The best green tea has fresh green leaves. As the leaves of the Camellia Sinensis plant are processed in a way that leaves retain chlorophyll and healthy nutrients which makes it look green rather than black or brown. Green leaves contain maximum antioxidants amount with maximum health benefits. Fresh green tea has a light orchid and grassy aroma.
• Antioxidants composition:
Must consider the brand which offers the most amount of antioxidants. The natural antioxidant called EGCG found in green tea. This antioxidant is responsible for all the health benefits available in green tea. Its composition is different in every brand of green tea.
• Free from artificial sugar:
Always avoid green tea with added sugar. Sugar is responsible for adding calories to your body and many health problems. Choose green tea without added sugar and if required add honey in your tea for sweetness. Honey is a natural sweetener.
• Organic:
Always opt for organic tea as it does not contain toxic chemicals and is good for your health. Organic green tea is free from pesticides, fertilizers, or any other artificial chemicals. While purchasing green tea always look at its certification and organic logo on its package.
• Tea Bags:
Because of cheap and convenient, the majority of people neglect the quality of teabags. Most of the tea bags are made up of bleached paper or chemical-based paper. This paper releases harmful chemicals when dipped in hot water results in many health issues. Therefore, it is advisable to use traditional green tea bags. The traditional tea bag is generally made from manila hemp and wood pulp and with some verified cotton, purely free from chemical products. Apart from tea bags, it is good to purchase loose green tea leaves. Loose green tea leaves have more antioxidants and show more health benefits as compared to tea bags.
• Freshness:
Check the manufacturing and packaging dates before purchasing. The packaged tea has its packaging dates mentioned on it. Therefore, It is advisable to purchase green tea having a manufacturing date less than 12 months because as time passes tea leaves start losing its flavor and health benefits.
Also Check- Top 10 Best Oats in India
BEST GREEN TEA FOR WEIGHT LOSS IN INDIA REVIEW
Are you looking for a hot and healthy sip of best green tea available in India then TeamonkNilgiri Jasmine Green tea can be considered as one of your best choices. It offers you refreshing jasmine blossoms along with loose green tea leaves. The brand claims this green tea to be 100% natural with no artificial flavors, no essences, no oils, and no additives. Thus it gives the assurance that you are just having pure green tea and it suffices you with the way nature wants to nourish us.
Tea- pluckers, who are having good experience in choosing the best leaves, bring this hand-selected tea with its finest ingredients, aromatic and rich in taste which will help in energizing you even in your dull days. These teas are curated intensively using iterative process till the perfect taste, smell, and color is achieved.
Along with its calming flavor, it is also high in antioxidants which ensure you with tackling many health issues. Thus with every sip you take of it, it soothes your body, and its amazing taste suits the way you like it.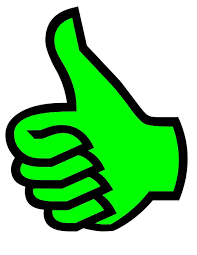 PROS
Exotic flavor of jasmine blossoms along with loose green tea leaves
100% pure green tea
No added aroma, no added additives, no added flavors, no added oils
Energizes and soothes the body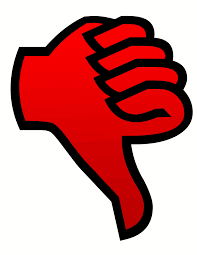 CONS
Some people might not like its flavor.
Every morning for refreshing our mind and heart, people of India prefer a cup of green tea than other drinks. Tetley Green Tea rejuvenates our body throughout the day. This is a pure vegetarian organic green tea with pure and fresh extracts of lemon and honey in it. Tetley Green Tea with lemon and honey makes our body fit and healthy. For a balanced body with an attractive size and figure, this Tetley Green Tea is great.
Tetley Green Tea with lemon and honey cleanses our blood and makes our skin shiny and acne-free. A sip of Tetley Green Tea daily increases our immunity power in fighting with several viruses and bacteria. It is one of the best drinks for replenishing energy. Tetley Green Tea helps in detoxifying the body and aids weight loss too. Tetley lemon and honey have a very sublime taste with a nice aroma. A cup of Tetley Green Tea is known to have five times more antioxidants than in an apple.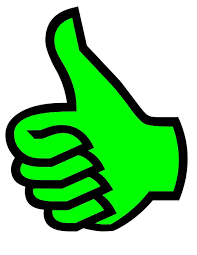 PROS
Helps in reducing throat and cough infection.
Helps in keeping our bodies free from toxins and other infectious bacteria as it is a combination of lemon and honey.
Nourishes our hair and acts as an anti-dandruff tool.
Melts fat and flushes out toxins from the body.
Boosts up energy and detoxification of the body.
This Green Tea can be used with both hot water and milk. With lukewarm water, it is more effective than milk.
A 100% vegetarian product.
Good value for money as each tea bag comes individually sealed.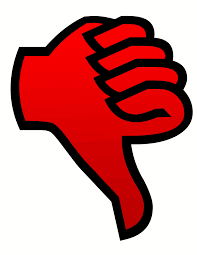 CONS
Tetley Green Tea taste may be a little strong.
If you are looking for a 100% organic green tea then this Organic India classic tulsi green tea could be your perfect choice. This green tea is infused with tulsi which is one of the most powerful herbs mentioned in our Ayurveda. This tulsi green tea will give you some more benefits and works more effectively than normal green tea.
Both ingredients available in this product i.e. tulsi and green tea will help to increase your metabolism, reduce stress, builds stamina, supports the immune system, uplifts mood, and have many other benefits. This refreshing green tea also tastes great but for optimum taste and health benefits, you should consume it without milk which gives you zero calories. This detoxifying green tea is not only USDA organic certified but also a NON-GMO project verified so that you can rely on this product without a doubt.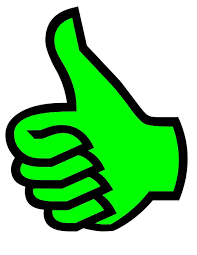 PROS
100% organic
USDA organic certified
Contains tulsi
Good taste
Uplifts mood
NON-GMO verified
Also effective in cough and cold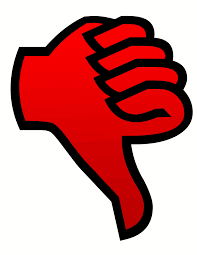 CONS
Green Tea is considered as a healthy liquid. Its consumption gives you varieties of health benefits. Among various Green Tea companies, Girnar laid its foundation in the year 1978. One of the best green tea in the market is (the) Girnar Detox Green Tea. This Desi Kahwa is full of natural ingredients like green tea, ginger, black pepper, tulsi, cardamom, clove, cinnamon, nutmeg, rock salt, and citric acid.
This green tea helps in cleansing the digestive system and improve metabolism. It cures an upset stomach. It also acts as a remedy for cough, cold, sore throat, and chest congestion. This natural Kahwa builds immunity and burns fat from the body. Its herbal flavor refreshes your mind and body. The package of Girnar Detox green tea contains 36 Foil-wrapped teabags individually. The specialty of this detox green tea is that it contains no added artificial flavor and preservatives. It is purely organic and 100% vegetarian.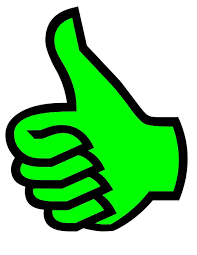 PROS
An organic green tea with numerous natural ingredients like clove, tulsi, ginger, black pepper, cardamom, cinnamon, nutmeg, rock salt, citric acid.
Highly efficient in curing upset stomach and improves digestion.
Acts as a remedy for cough and cold.
Refreshes the mind and reduces stress levels.
Improves the metabolic activity of the body.
Increases body immunity and helps in weight loss.
A 100% vegetarian product.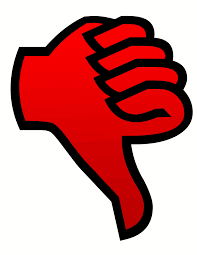 CONS
The quality of the tea bag is not so good.
Numerous added ingredients may vanish the taste of green tea leaves.
As the name suggests Onlyleaf, it is really an only leaf green tea, this brand offers 100% natural green tea that has whole leaves which means the leaves of this green tea are unbroken so it can retain its natural flavor profile. The leaves of this green tea are processed in a way that minimizes its drying so that it can retain its tannins and essential oils so you get the maximum flavor of this wholesome green tea.
This green tea is loaded with antioxidant that fights from free radicles of the body, it also relaxes your mind and improves the metabolism of your body so you can be fit and fine. This green tea also fights from insomnia as it promotes your sleep and soothes your mind with its aromatic fragrance.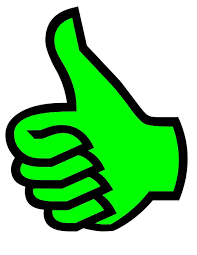 PROS
100% natural.
Contains whole leaves.
Dust and fanning free.
Aromatic fragrance.
Fights insomnia.
Improves metabolism.
Zero-calorie.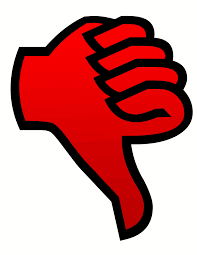 CONS
Some user may not like its taste.
Organic Tulsi Green Tea helps in building immunity in our bodies. Tulsi is known to heal several types of diseases and ailments. Juice of tulsi leaves is very effective in treating ringworm and skin disorders. Tulsi Green Tea is a pure organic tea for everyone. Organic Tulsi Green Tea supports Ayurveda, as the act of drinking tulsi tea can be ritualistic and as calming as Yoga. The specialty of 24 Mantra Organic Tulsi Green Tea is that it is a tea that is directly carried out from farmer's hands to the consumers.
This Green Tea enhances respiratory health, relieves stress, and anxiety. It is good for both morning and evening drinks, as it decreases one's stress and strain after getting free from whole day stress full work. 24 Mantra Organic Tulsi Green Tea is rich in flavor and contains ingredients such as green tea, Rama Tulsi, Krishna Tulsi, Vana tulsi. This Green Tea is a simple drink that can act as a metabolism-booster. It boosts the immunity of the body results in the active functioning of the body parts.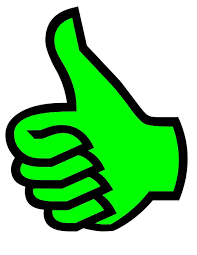 PROS
100% vegetarian and purely organic product.
Helpful in cough and cold, as it can lower the level of inflammation in the throat and dissolve mucus.
Relieves arthritis
Treats gastrointestinal disorders.
Helpful in reducing weight, stress, and anxiety.
It helps in regulating proper blood circulation in the body and blood sugar too.
Combat respiratory ailments.
A cup of this tea also controls blood pressure levels and reduces tensions.
Tulsi Tea can be taken in both morning and evening time. It can be a drink with both hot water and milk.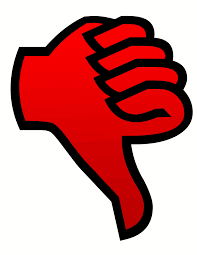 CONS
The taste may be a little bitter for some people.
Excessive drinking of Tulsi Green Tea may badly affect the functioning of the liver.
Lipton is a well-known brand for green tea in India. This Lipton green tea comes with blends of honey and lemon and it is one of the best-selling green tea in India. This relaxing green tea has a pleasant aroma that relaxes the mind and it also tastes great and gives you virtually zero calories if consumed with just hot water without any sugar and milk.
You can add this beneficial green tea as a part of your healthy lifestyle as it contains 4.5 times more catechins than regular black tea, hence it not only boosts your metabolism, gives you glowing skin but also protects you from ill effects of cardiovascular diseases and maintains your heart's health.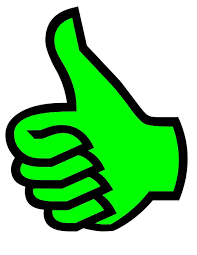 PROS
Protect from cardiovascular diseases.
Contain zero calories.
Rich in catechins.
Increase in metabolism.
Can fulfill the daily requirement of fluid intake.
Gives glowing skin.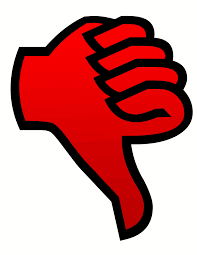 CONS
The flavor of honey and lemon is not up to the mark.
If you are all-natural and want to stay away from artificial flavors then this TE-A-ME Tulsi Green Tea is for you. This is made from the fresh green tea leaves, carefully blended with hand-plucked organic Tulsi Leaves. The benefits of this green tea are infused with the goodness of Tulsi!
With lots of antioxidants in it, one cup of this TE-A-ME Tulsi Green Tea daily will strengthen your metabolism and also boosts your immunity and thus provides easy digestion. Regular intake will make you feel relaxed, calm your nerves, and reduces your stress, at the same time keep you alert and active. Not only it has good anti-aging property but also it can uplift your mood. It also helps in breaking and dissolving the fatty cell. This green tea resists diabetes and insulin and helps in detox your body. It also fights against cardiovascular disease.
TE-A-ME Tulsi Natural Green Tea packets are heat-sealed with aluminum foil so that you get the fresh product in its natural and original composition all the time.
It has a perfect composition of 50% green tea and 50% tulsi to make it an effective drink for weight loss. If you are trying to use Green tea for reducing weight then take a cup of green tea 30 minutes after your meals. In addition to offering easy digestion, it also helps you get rid of all those extra sugars. It's a must-add in your weight loss journey as it will give you a much better not bitter taste.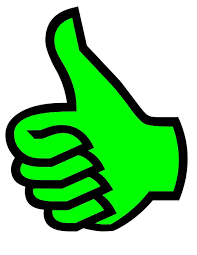 PROS
No added flavor.
100% Natural ingredients.
Contains detoxifying, cleansing and purification properties.
Rich in antioxidants and phytonutrients that aid immunity.
Contain Benefits of tulsi.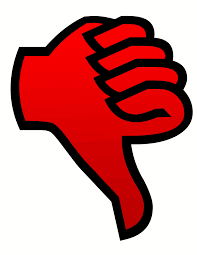 CONS
If you are looking for 100% natural green tea which has no added flavor then Chaiology Himalayan green tea can be a part of your daily diet. This green tea is cultivated in the high elevation of the Himalayas and handpicked in a hygienic condition so that you get the best from it.
This long leaf green tea has a rich delegate aroma and a pleasant vegetal flavor which is rich in natural antioxidants and flavonoids, it also helps in boosting metabolism and if consumed regularly it enhances brain activity and leads to improve your regular health.
It tastes best when consumed without milk and sugar and has virtually zero calories so it can be consumed by almost everyone who wants to have an energizing green tea.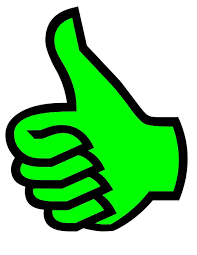 PROS
100% natural.
No added flavors.
Contains zero calories.
Budget-friendly.
Enhances metabolism.
Cultivated in the Himalayas.
Hygenic product.
Long-leaf aromatic tea.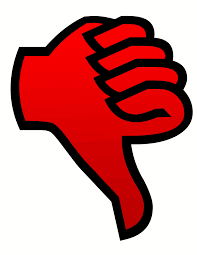 CONS
Not available in the local market.
This 100-year old iconic British brand green tea took the last place in the list of best green tea in India. Typhoo brings you a preservative-free Pure Natural Green Tea, an all-natural product with all the goodness of green tea. Antioxidants present in this green tea helps in the reduction of wrinkles and catechins present in green tea will refresh your mood also. This amazing product will be a great help to you in your weight loss journey.
Taken twice a day after meals, will not only help you to ease your digestion but also control your sugar levels. Tea Bags are so perfectly sealed that you can easily carry them to your tours and journeys. Just take a tea bag and dip it in a cup (100 ml) of hot water, and you are set! To add up the flavor you can add a few drops of lemon for tangy taste and drops of honey for a sweet taste.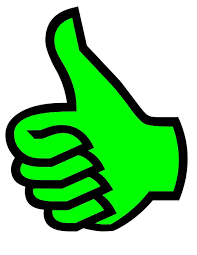 PROS
100% natural.
No artificial flavor.
Rich in antioxidants and phytonutrients.
Good for immunity.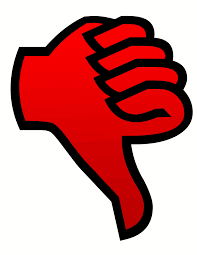 CONS
Benefits of Green Tea
Green Tea is known as a health drink. It is derived from the fresh leaves of the Camellia Sinensis plant without ongoing any chemical processing. Green tea is being consumed as a healthy drink from ancient times. It was first discovered in Japan and now it is used throughout the world. Green tea provides numerous health benefits. It contains EGCG (epigallocatechingallate) antioxidant which plays a main role in providing positive benefits to health like reducing inflammation, losing weight, preventing health and brain disease, enhancing metabolism, and fighting against diabetes and cancer. Green tea increases your immunity and refreshes your mind. It has less caffeine and high healthy nutrients. Following are some healthy roles played by green tea in making your body healthy and active:
• Acts as an Antioxidant:
Green tea contains an excellent antioxidant called EGCG that protects human cells from injury and various harmful diseases. It reduces the risks of cancers and protects the body from heart and brain diseases.
• Acts as a Fat burner and enables you to exercise longer:
Green tea is a rich source of nutrients and antioxidants. It helps in increasing metabolism and fat oxidation that result in weight loss. Catechin present in green tea breaks excess fat from your body and enhances the amount of energy that makes you active.
• Acts as a life span increaser:
A study on green tea states that drinking green tea regularly reduces the risks of cardiovascular disease which results in increasing your life span by a year. The antioxidants found in green tea increases your potential and body energy.
• Acts as a stress releaser and boosts brainpower:
A habit of drinking green tea makes your mind calm and decreases the stress level. The freshness of green tea increases the effectiveness of your brain. Green tea contains amino acid L-theanine which increases the functioning of the brain and enhances memory power.
• Acts as a blood pressure controller:
Research on Chinese, people shows that drinking green tea daily lowers the risk of high blood pressure. It also increases the level of blood pressure in old people suffering from low blood pressure problems.
• Acts as a lung protector:
Due to the presence of an anti-inflammatory agent in green tea, it is beneficial in reducing the risks of various lung problems and Type-2 diabetes. Consuming green tea two times daily decreases the risk of chronic lung disease.
• Acts as a liver protector from alcohol:
Green tea extracts help cure fatty liver disease. Its consumption reduces the risks of scute liver injury.
• Acts as a remedy to tooth decay and cures bad breath:
The antioxidants, present in green tea destroys harmful compounds that lead to bad breath. Drinking green tea effectively cures tooth decay and mouth cancer too.
• Acts as a hydrating agent:
Green tea is also termed as an all-rounder drink because of its several benefits. Green tea rehydrates and refreshes your body. It cleans your body system, cures indigestion, and helps in various other health issues.
• Acts as an immunity builder against illness:
Polyphenols found in green tea are a type of antioxidant that makes this green tea more efficient and compatible to fight against various infections. These polyphenols prevent your body from sickness causing viruses and infections. It bolsters the immune system of your body and releases the stress of your body and mind.
FAQ'S
[bg_faq_start]
Can I drink green tea with lemon?
Yes, of course, you can drink green tea with lemon as it makes it tastier and increases the benefits of antioxidants.
Can I drink green tea with milk?
Yes, green tea tastes best when made with water, green tea with milk will taste pretty gross.
Can I replace my water with green tea?
Water has no substitute and replacing water with green tea could be a bad choice as always try to consume anything in limit because an excess of everything leads to a problem.
Is green tea healthy?
Yes, green tea helps in reducing cholesterol, aid in burning fat, and reducing cardiovascular disease and cancer if it consumed regularly.
Does green tea also contains caffeine?
Yes, green tea contains natural caffeine that helps your brain to stay alert.
Can I consume green tea in a large quantity?
No, it may be dangerous as both caffeine and EGCG are found in green tea and may lead to injury if overdosed.
Is green tea beneficial in anti-aging?
The EGCG antioxidant found in green tea promotes DNA repair that fights off the free radicle of the body that prevents skin from aging.
[bg_faq_end]
Conclusion
In order to enjoy a healthy lifestyle, it is important to have a healthy routine. And green tea can be one step towards this healthy routine. But do remember to add this healthy drink responsibly in your daily diet in order to extract its full benefits. You can have your best green tea chosen from the above listed best green tea in India. Please share your gained benefits and experience about green tea in the below comment section and also tell us if you have any further queries regarding green tea.