As the world is battling against the novel coronavirus, all the educational institutions are getting closed, people are working from home; concerts and sports events have got canceled. It has been recommended that practicing social distancing or in simple words staying at home is the best possible way for us to be safe from this global pandemic. So go for a self-quarantine even if you are not suffering from this disease to retain yourself as well as people surrounding you healthy. So it is good for our and for others well-being to spend time at home during quarantine.
Now the question arises how to spend time at home during quarantine. Just staying at home may sound simple initially but there are people for whom this will be a herculean task later on as it may turn into boredom or craziness. So instead of turning this time into a wasteful period, there are things with which you can stay productive. You can take up a more challenging path and devote your quarantine time to get some meaningful progress in yourself. We have listed down some ideas which can build this time fruitful irrespective of whether they are alone or with their parents or kids or friends. We have some activity for everyone to remain energetic at their home.
So fasten your belt and get proactive even when you are locked down to your home.
Related Post- How to Increase Immunity
Get Your Home Tidy
Clean and sanitize your house :
A cleaner environment leads to a healthy life. Clean your house in your free time and sanitize it to protect yourself and your loved ones from infection and viruses.
Now you have ample amount of time to decide what all clothes you will be wearing and what all need to be given to a needy. So, just declutter your closet and make space in your almirah for the new stock of things that you are thinking to buy when everything gets back to normal.
Get your house junk-free :
Make your house more spacious and feel more comfortable by removing junk of the house like a carton of electrical appliances which is of no use, broken or non-functional appliances, broken utensils. So anything which you feel that's garbage then it should be removed from your house.
Try out rearranging your house :
You should try to rearrange your house in a manner that not only looks beautiful and elegant but also ensures that when you need something you easily get hands on it. Look for rearranging the furniture in a more stylish yet spacious way.
Have Fun at Home
Check out games on mobile, PC or console games :
Play newly launched or your favorite games like PUBG, Fortnite or any other game which you would love to play on your mobile, PC or console.
Brush up your playing tricks of board games :
There are things that never lose their value and board games like ludo, chess, carrom are the perfect example of such things. Many people still prefer it as the best way to spend quality time and this is the reason why these games have been evolved in the era of digital world and are easily available on app store and play store for free.
Rejuvenate memories with games like hide and seek, chidiya udd, red hand, etc. :
Recollect the old memories by playing amazing games like Hide and Seek, Chidiya Udd, Red hand, etc. either with your siblings or friends and enjoy the lost moments.
Enjoy Virtual socializing :
You can make a group on social media and interact and socialize virtually with your family and friends. You can also use a group video call on WhatsApp or skype. It is time to search your old lost friends virtually.
Get Entertainment from your Phone or Laptop
Watch long duration movies which you avoided due to lack of time :
You can finally watch movies that were procrastinated by your busy work schedule. There is way too much piled up award-winning movies in different languages. You can watch trending movies or your all-time favorite movies.
Go for a marathon movie :
Watch renowned web series like Harry Potter, Avenger. If you are interested in a comedy genre series then look for web series like Big Bang Theory, Friends, Two and half men. You can also go for a mysterious web series like House of cards, Sherlock Holmes. You can choose according to your own interest or genre. But it is good to try out something new as well, you might develop interest in that as well.
You can also include yourself as a netizen. There is a lot of trending web series on Netflix, YouTube, Amazon Prime, Hotstar exactly as per your interest. People usually get addicted to these web series and forget everything until the series ends. Let's experiment with it by yourself.
Read novels based on your interest :
Go for novels based on your interest like fiction, nonfiction, thriller, suspense, romantic, historical, realistic, science fiction. You have a wide range of choosing from award-winning books or trending novels across the world.
Watching something continuously may strain your eyes so go for a podcast for some time. Just relax and listen to podcasts. You can choose either funny, horror, technology, crime, business, love or startup based Podcasts. Select based on your own choice.
Pamper your Body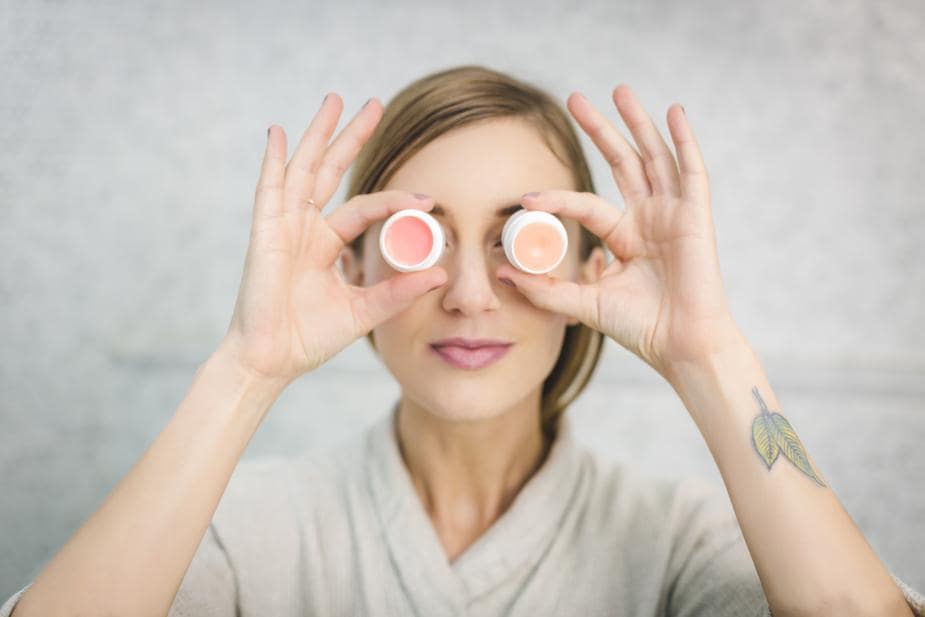 Nourish your skin and get brighten up :
Sit back at home relax, apply face masks and let your skin breathe. Apply face mask depending upon your skin type & your requirement. You can take a look of these DIY face masks.
Exfoliate your skin with a scrub :
Get rid of all those dead skin scrub your face and body with a DIY body scrub. Mix gram flour with plain yogurt add lemon and sandalwood powder with a pinch of turmeric & you are all set. Apply it and let it dry naturally scrub & take a shower to get a glowing yourself.
Release your stress with a head massage :
Take a head massage with pure coconut oil or olive oil or almond oil or any oil of your choice. Give a massage to your mom, make them feel special. It's time for love and care.
Have manicure and pedicure at home :
Treat your hands & feet with your own DIY mani & pedi kits. Apply nail paint & flaunt them to your friend over whatapp or Insta updates.
Soak up yourself for hours in a luxurious bath. Add essential oil of your choice in the hot water & you are ready for it. Believe me, hot water bath will wash away all your stress and tension and will relax your mind.
Stay Active and Healthy
Place a reminder for sanitizing your hands :
It is very essential for now, at the least, to sanitize your hands time to time or whenever it is required, to ensure that you are free from any infection. You might forget sometime so it is better to place a reminder for sanitizing your hands as well. HealthifyMe has this feature also in its app, so avail the benefit of that app and set a reminder.
Try out new indoor- workouts :
Learn a new indoor workout that you haven't tried yet or thinking to try and if you are confused about what to try then search on Youtube for indoor exercise and select something new and exciting workout which you haven't done yet.
Try out new yoga asana that attracts you or the asana you haven't done yet or go for web search for a new asana.
Set water drinking reminder on your phone :
Health is wealth and drinking water is the key to good health. Now is the time for you to set a normal reminder on phone or you can use some apps like HealthifyMe for this. This will keep you reminding to drink water and you won't forget.
Early in the morning expose your body in sunlight by sitting in the balcony. Try to keep the least cloth on your body and take 10 to 20 min sunbath. This will refresh your mind and rejuvenate your skin as it repairs the tissue.
Release your stress with meditation :
Be calm and try to meditate as it will keep you stress-free which is very much required in this situation of stress and chaos.
Have a 'Me-time' and get Peace
Watch birds chirping in the clear sky :
Due to lockdown, the environment is free from any vehicle's honk or any other noise. Relax and listen to the chirping of the birds flying happily in the sky.
Enjoy looking at sunrise and sunset :
As we don't have to rush for an office or a school so we have enough time for our daily work. So just take out a few minutes in the morning and in the evening. Come out in your balcony and have an eye pleasure looking at the sunrise in the morning and sunset in the evening.
Recollect old memories looking at the old pictures :
Certain moments in everybody's life needs to be cherished. So reminisce your moments and have a glance at old pictures of yours, or with your loved ones.
In this adverse situation, some people have put their lives in danger to serve the patients. They deserve a true thankful note from everyone. So write a thankful note and post them. This will make them feel happy and energize them when they might be feeling low.
There is no harm in getting weird sometimes. Play music of your favorite choice and start dancing randomly either alone or with someone. Try out the things which you used to do at home when you were a kid and you might find those things strange now but do remember not to do things which may end up with a new problem.
Feed your Brain with Knowledge
Look for informative novels or books :
Every successful man in the world has the habit of reading books so be informative. You can give yourself 2 days challenge to complete one novel on your favorite generic. You can easily get it on the internet or on kindle.
Get spiritual by reading holy books :
Excuse all your excuses and give your time to gain some knowledge which will make your life awesome. You will get solution to your all unresolved puzzles of your life regardless of the problems they are based on. It will help you in viewing the world from a more calm and peaceful mind.
Explore amazing Discovery channel or other informative shows on TV :
Let's go-to childhood again and watch the amazing science-based shows on TV. You will get you to know mind-blowing facts and figures about nature and have an interaction with outstanding and beautiful creatures of the earth.
Assemble knowledge from informative content available on YouTube :
I'm passionate about aeronautics and space so I search these things on Youtube and on other sources. You can also boom your knowledge on topics that you found fascinating. You can read articles, see related videos or listen to audio on your concerned topic.
Reconnect with Family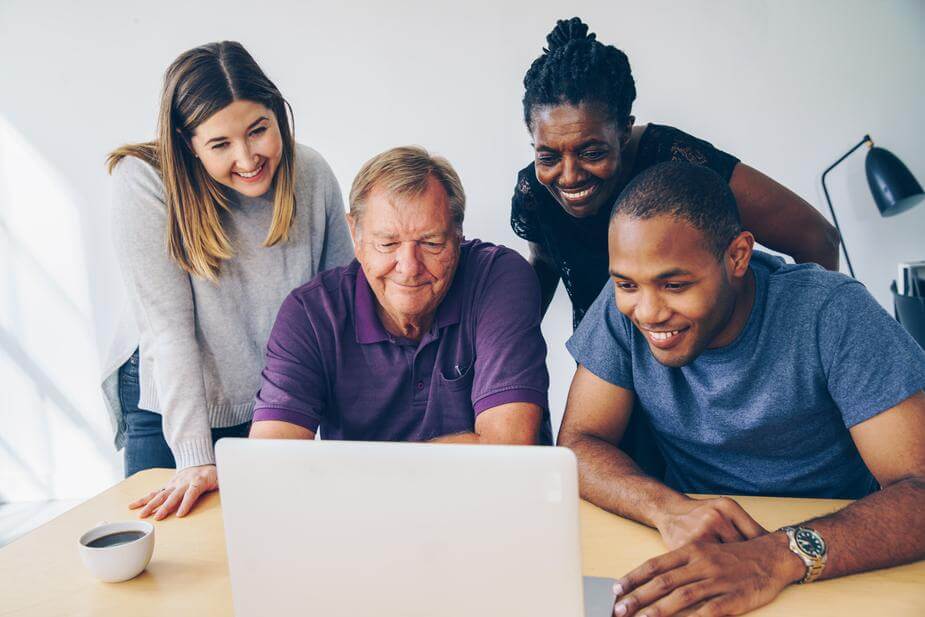 You must have forgotten the last time you have sat with your family and enjoyed a conversation with them. It is time again to have a conversation with them again, ask them there views on how they see the world, how they communicate, their plannings. You might get answers to your personal issues knowingly or unknowingly with them.
Help your parents with their household work :
In the time of Isolation, you need to take care of your family members and do all household work without any external help. So give your body some household exercise. It will also help you to be active.
Listen to your grandparent's youth stories :
In our busy schedule, we often interact with our grandparents. During quarantine, you can have a chance to listen to their life stories. You will get a lot from their stories like how they use to tackle their day to day life issues.
Discuss your future goals with your parents :
Have a chat on your future plans with your parents. You can talk over the opportunities in the market. They might not have knowlege but sometimes experience overtakes knowledge. You might then visualize the path with more clarity.
Do Something Creative
Practice musical instrument :
If you have bought some musical instrument out of excitement but you still don't know how to play that instrument then this is the best time to learn that instrument and make others surprise by playing them on a video call or make a video playing that instrument and send that video to your friends.
Try out new recipes in the kitchen :
Going to the restaurants for some new and yummy food is not possible for now so find the chef hidden in you and start creating your dishes or explore your Youtube and look for new recipes. Make your dining table as the table of a restaurant, cook something new and nice and serve it to yourself as well as to your family.
Decide on the next future holiday by traveling virtually to different places via different travel and tour sites. We can note down what all places we can explore once the world gets free from the coronavirus.
Start learning a new language with the help of online videos and from next time you don't have to look for captions when you are watching any video in that particular language. You can use Duolingo App for language learning.
Grow green in your garden :
Adopt gardening as a habit and grow organic food in your garden. This will make you feel fresh and eat fresh. And you don't have to worry if you run out of fruits and vegetables as they are growing in the garden.
DIY art and craft with the help of YouTube videos :
Decorate your house by using the waste things in your house. Make some doormats with the old sofa covers. Explore, turn and twist things into something new and innovative by going through the DIY videos available on the internet.
Make cards for your loved ones :
In our busy schedule we sometimes take the people, we love, for granted. Express your love and the importance of them in your lives by making cards for them.
Pick the brush and paint the image of your mind on the canvas. This will make you more creative and innovative.
Love and Pamper your Pets
Get your pets more attractive by cleaning them nicely, combing them. Apply necessary after bath product.
Release your stress by playing with your pet. This pampering and cuddling will make them more loyal towards you. If you have dog as a pet, then teach them to shake hands.
Make a home for your pets :
Build a new, cool home for your pet using junkies or anything else which is available in the house. This will make them extremely happy and this will be enjoyable for you as well.
Clean your Phone and Laptop Memory
You can check and clear unwanted mails and junks. If you want, unsubscribe them so that you won't get spammed again to avoid junk.
Get rid of unnecessary photos from your hard disk or phone memories :
You can check and remove your pics and video that are of no use or similar and duplicate images that have acquired a lot of space in your phone and PC.
Remove all the junk files which are just occupying your memory :
You can remove all the junk files like movies you have watched, duplicate files, unused content or anything you don't need and are just occupying the precious space of your mobile or PC.
Conclusion
There are some people who are struggling with their lives due to this disease. The doctors and nurses, risking their own lives, are working day and night to get these patients cure as soon as possible. But the current scenario speaks that the number of people getting affected with the coronavirus is increasing day by day. So it is our sole responsibility to do our part and contribute to prohibiting this virus from spreading among more people by just practicing social distancing. If even a few people will go on the road then seeing them more people will come out of their house and it may come up with gathering and more patients. Hence, spend time at home during the above wonderful activities in this quarantine period.