V-Guard is an Indian company started in Kerela and one of India's largest electronic appliance manufacturers. It manufactures several premium to midrange kitchen and home appliances that you need in your house. It has a large portfolio that includes products like Water Purifier, Electric Water Heaters, Air Coolers, Fans, Gas Stoves, Induction Cooktops, Mixer Grinders, Rice Cooker, Domestic Pumps, Agricultural Pumps, Industrial Motors, Solar Power Systems, Inverter, Inverter Batteries, Voltage Stabilizer, &.Digital-UPS. Here we discuss about V Guard Zenora Water Purifier review.
Table could not be displayed.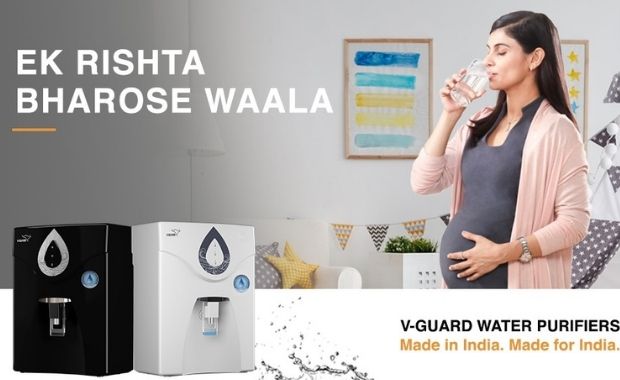 If you are searching for the best water purifier for home, then have a look at this V-Guard Zenora water purifier its is one of the best RO water purifiers made with world-class material and loaded with several features like RO (reverse osmosis), UF (ultrafiltration), MB (mineral balancer), 7 stages advanced purification, eliminates microbes, organic & chemical impurities, long-lasting filters, pre & post-RO for longevity, natural taste & added safety, large dirt capacity pre-filter, advanced hollow fiber UF membrane, world-class RO membrane, smart LED indicators, large storage tank, pH balancer, etc.
This V-Guard water purifier is a smart water purification system that purifies your water using its seven steps advanced purification systems. Tap water flows from several filters inside the purifier then you get fresh water in your glass which is free from all impurities like minute dust and bacterial. Its advanced purifiers also remove all heavy metals, TDS, microbes from the water done by its world-class RO membrane, which works efficiently as it has a wide surface area for better water flow which makes water safe even for the smallest member of your house. It also eliminates all chemical impurities present inside the water using its advanced hollow fiber UF membrane works as an extra layer of safety for the water. It also polishes water, making it clear like a crystal. It comes with a pre-filter that protects your water and filter by filtering out all large solids, bacteria, microbes, etc, so it cannot damage the sensitive filter components like RO membrane, UF membrane, etc.
For optimum taste and quality of water, this filter comes with calcite media, which works as a pH balancer and adds minerals to the water, making the water more healthy and improving its taste. This V-Guard water filter comes with a water storage tank of 7 liters which is enough for a family of 4 to 5 people; you might face difficulty if you had a long power cut. It is also equipped with smart LED indicators like full tank indicators, so you can switch your filter off if you want. Purification on the indicator shows the ongoing water purification process once purification is done. It flashes out, low-pressure alert indicator alerts you when the pressure of your water goes low. You can install this water filter anywhere you want. It's not necessary to mount it on a wall if you don't wish, you can simply place it on a tabletop and it goes fine.
This ergonomically designed filter is made of ABS plastic and comes with Pre-Filter, RO Membrane, SMPS Adapter, Integrated Diverter Valve, 3/8″ White Tube, 1/4″ White Tube, Wall Mounting Kit, and User Manual. You also get a 1-year comprehensive warranty with this product which covers Filters, RO Membrane & Electrical Parts of your filter. In addition, you will get free replacement of 2 pre-filter, No technician Visiting Charges, 2 Pre-Emptive Maintenance Services, and you also get one free re-installation with this filter.
Pros
Made in India.
Ergonomic design.
Made from world-class material.
Loaded with several features.
7 stages advanced purification.
RO+UF+MB filter.
pH balancer.
Mineral balancer.
Smart LED indicators.
Large dirt capacity Pre- Filter.
Long-lasting Filters.
Advanced hollow fiber UF membrane.
World-class RO membrane.
Filters out organic and chemical impurities.
1-year Comprehensive warranty.
free replacement of 2 pre-filter.
No Visiting Charges.
2 Pre-Emptive Maintenance Services.
One free re-installation.
Cons
Some users faced a slight delays in the warranty service.
No UV Filter but you can get UV filter in its upgraded model.
(V-Guard Zenora RO+UV+MB)
Conclusion
We hope you will get an Idea about V Guard Zenora Water Purifier. V-Guard launches four different models with almost the same feature and falls within the same price range. If you still want to know more about V Guard Zenora Water Purifier review, you can connect with us in the comment section.